A spy camera is a handy instrument to keep a close watch on your home or office. It is tiny, effective, and inexpensive. But how does this petite instrument work? Read on to know how the mechanism of the best spy camera works!
How does a Spy Camera work?
In a nutshell, a spy cam works similar to how an ordinary camera works. The collaborative work of light, reflection, and lens captures high-quality images, which are stored in the internal storage of the camera. Simple. However, since it's a spycam, the image quality will be a bit downgraded. 
 The main purpose of a spy cam is to see what's happening in a room or open space. Thus, the images and recordings that the hidden camera might be grainy, but it will keep you updated, nonetheless. Yet, if you're willing to pay the price, you could get advanced spy cams that record images in surprisingly high-quality resolution. 
 The wired and wireless spy cams work differently on some fronts. While the process of capturing images and recording videos remains the same, the method of storing and processing the data is different. 
But before we proceed, we encourage you to this article we've made: Spy Camera Ethics, is it ethical to use one? It would surely give you ideas about the security and laws concerning spying on someone or could be protecting yourself from having been spied. Let's now proceed, discussing two types of spy cameras, the wired and wireless spy cams.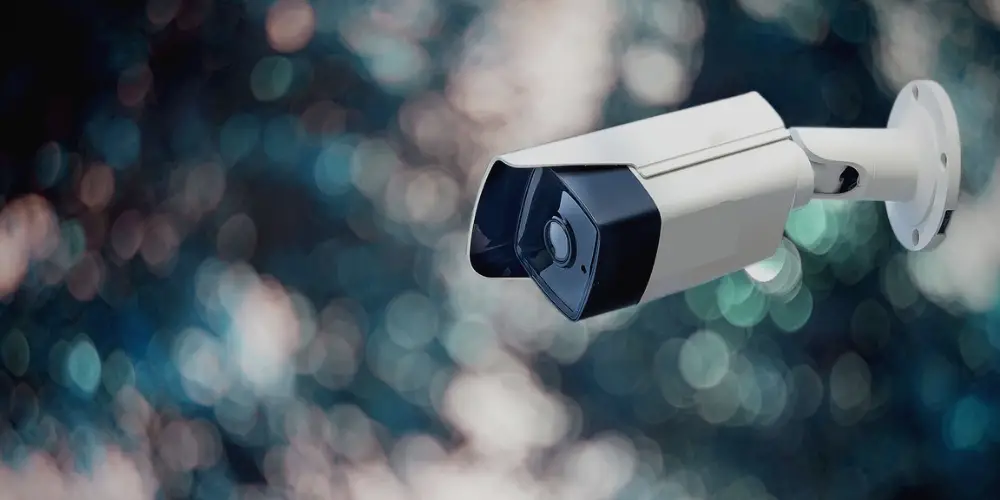 A wired Spy Cam is more of a traditional camera. But it's still very much in use because of its affordability. In a wired spycam, a thin cord is used to connect the rear of the camera to a viewing device, such as video recorded or a VCR. Once you switch on the camera and get things rolling, the camera will record the events taking place in the room it has been placed in, and recordings of the same could be viewed on the device that it is attached to. You just need to make sure you know how long can a spy camera record. This way you'll have an idea of how much time each recoding can hold.  (1)
Since hiding the chord is an issue, people prefer to place the wired spy camera close to the data storing medium. If it is a VCR you're using to view the recordings, you might want to keep the cam close so as not to attract attention to the chord. Some wired cameras come with remote controllability. You could press one button on the remote, and the camera will begin rolling and recording videos. From the same remote, you could stop the camera from rolling as well. It is to be noted that when we say wired, we're speaking of the method of data transmission. 
Hence, a wired spy cam would necessarily have two cords, one that connects the camera to the storage medium, while the other is connected to a power source. But if it's a rechargeable spycam, then the story is different altogether. The major disadvantage of the wired camera, which gives an advantage to wireless ones, is the absence of real-time viewing. You could view the videos of the wired camera well after it is done with the recording bit.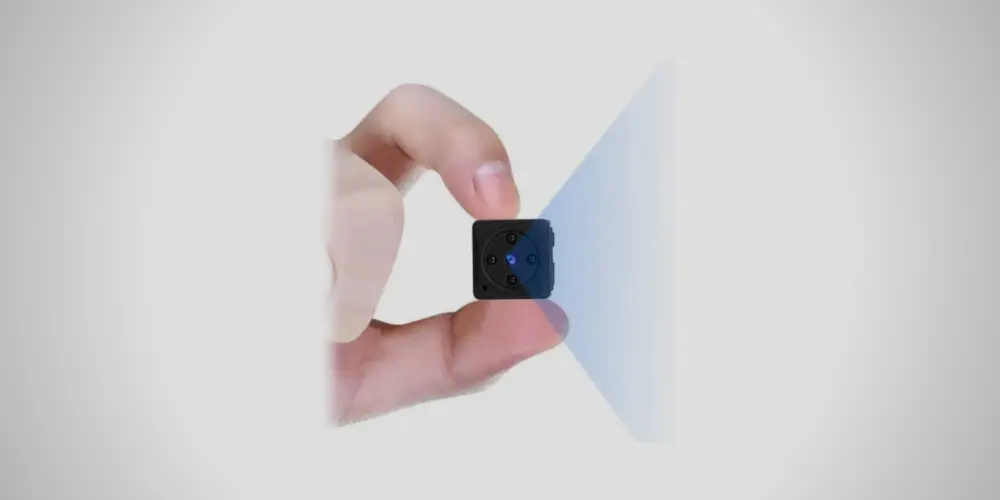 The most common hidden camera that is used today is a wireless spy cam. It is simple to use, quite effective, and offers much more viewing scope than a wired spy cam does. Not to mention, hidden wireless cameras are easier to conceal, as opposed to wired cam, fulfilling their primary purpose, that is to spy, perfectly! You can count on a wireless spy cam to capture images and videos without anybody noticing the infinitesimal object at all! How does this camera work? 
To get the basics out of the way, wireless spy cams don't have cords. Unless the camera uses an external source for power, in that case, it could have one wire for charging, but for transmission of data, there are no chords. 
Wireless hidden cameras work on the principle of transmission and reception of video signals. The camera covertly records the images, and the videos and the data is transmitted to the wirelessly connected device. These cameras don't have internal memory, unlike wired ones. Instead, the video signals are enough to transfer the images and videos to your phone or laptop. 
The recordings could then be viewed from a remote location. The recent developments in the spycam have now enabled real-time viewing as well. This means you could view what's happening in a room from a remote location as they happen in real-time. You could be working in your office and still keep an eye on anyone to check for any wrong-doings. This development has made surveillance more seamless as you can take quick action as soon as you spot something unusual. 
Wireless spy cameras best work on drones. When the camera is fixed on top of the drone and is concealed, you could fly the instrument and watch your surroundings in real-time. If you don't want to waste time on concealment, you could buy camouflage spy cams as well. Many of such devices come in the shape of a clock, with a tiny camera fitted inside one of the digits. (2)
References
(1) VCR – https://whatis.techtarget.com/definition/VCR-videocassette-recorder
(2) drones – https://builtin.com/drones
We are sorry that this post was not useful for you!
Let us improve this post!
Tell us how we can improve this post?