People might be wary of some nannies, sometimes you hire a new nanny and just need to make sure they know what they're doing or you could be suspicious of an existing employee. Today there are nanny cams that allow a good level of surveillance.
These types of cameras have different designs and functions. People require a minimum budget of $25 and in some cases, you can access a high-quality device that requires up to $500. All these options can be adapted in some way to the needs of each family. 
Click to read the best guide for nanny cams!
Different Types of Nanny Cams
Before we proceed in knowing the types of a nanny cam, it's best to know how does a nanny cam work?
A wide variety of nanny cams can be found today at different costs. Each of these options can offer a higher or lower level of security. These are not a set of cameras that can only be used to keep an eye on nannies. These options can also be used to be alerted to any intruders.
1. Hidden Cameras or Spy Cameras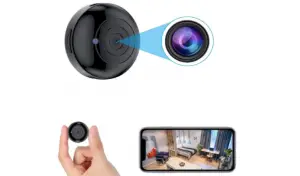 This is one of the most common options and it is about objects that are used in everyday life. We can find pens, watches, decorative objects, stuffed animals, battery chargers, among many other options.
People may not know that each of these objects has a built-in hidden camera. This is because they are objects that can function as normal objects. The average costs required for this type of cameras are:
Spy Camera Charger: $50
Spy Camera Pen 1080p: $34
Hidden Camera Alarm Clock: $60
Very Small Camera with Motion Sensor: $21
2. Residential Security System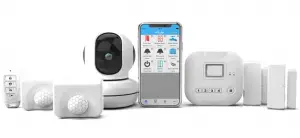 People may choose a residential security system that provides constant monitoring. This is one of those options that can not only serve to monitor the behavior of any babysitter. You can use this same security system to detect the intrusion of any unwanted person.
These types of systems usually incorporate more than a single camera that is installed in the interiors of the home. These options also usually incorporate motion detection or high resolution. Some of the options available and their budgets are:
SimpliSafe: $299 base cost, $15 monthly fees
Frontpoint: $320 base cost, $44 monthly fees
Vivint Smart Home: $599 base cost, $30 monthly fees
Ring Alarm: $199 base cost, $3 monthly fees
3. Indoor Cameras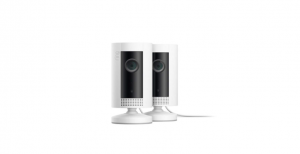 When it comes to monitoring a nanny standalone indoor cameras are usually very versatile. These types of cameras provide excellent remote viewing. It is also possible to connect this device to a PC or smartphone for live images via a WiFi connection. We can find maximum and minimum costs, as well as an average budget. (1, 2)
National average cost: $600 x camera
Average range: $400 – $800 x camera
Minimum cost: $150 x camera
Maximum cost: $2,000
Each of these options has a certain cost depending on the features it incorporates. Some of the most important features of a nanny cam are:
Resolution
Two-way audio
Type of power supply
Design and structure of the camera
Connection type
Night vision function
People with a budget of $25 to $500 will have access to a wide variety of nanny cam options. The cost of the camera is sometimes tied to the features and the level of design so if you're going to go cheap, make sure you know you may sometimes get what you pay for and end up upgrading later on.
If you've decided by now to buy one, here's another learning guide that will help you answer where can I hide my nanny cam? Until our next article!
References
(1) PC – https://www.webopedia.com/definitions/personal-computer/
(2) smartphone – https://searchmobilecomputing.techtarget.com/definition/smartphone
We are sorry that this post was not useful for you!
Let us improve this post!
Tell us how we can improve this post?