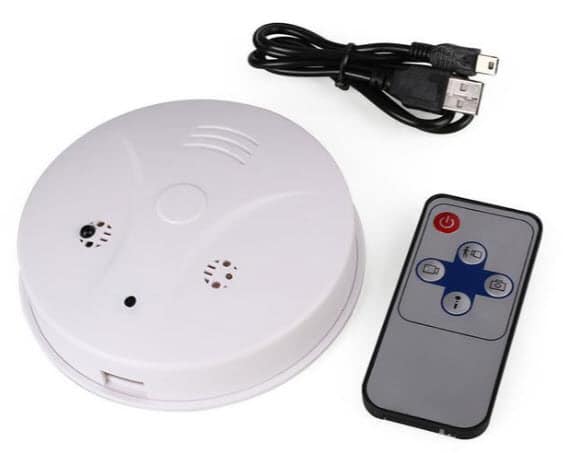 Hidden cameras nowadays are becoming increasingly creative in the ways they're hidden. Even though at one point they simply had a small lens that was very difficult to find, today they're disguising themselves as common household objects, so even if you do see them, you have no idea what you're looking at. What's even more interesting, is the fact that previously, these cameras that hid in household objects had image quality that wasn't that good, and lacked any really good features.
Well, that all has changed today. Hidden spy cameras don't cost a lot, have good, if not excellent image quality, and they can be easily disguised in objects that anyone has around their home, in one or more locations. An excellent example is the spy camera we have for review today – it disguises in a smoke detector, something that every home should at least have one piece of, which makes it virtually impossible to find.
So, is it any good? Should you spend your money on it? Or should you look elsewhere? Well, that's what we're here to find out. Let's go.
Looking for more? Find a detailed guide to the best covert cameras here.
Check the latest price on our smoke detector camera recommendation Here.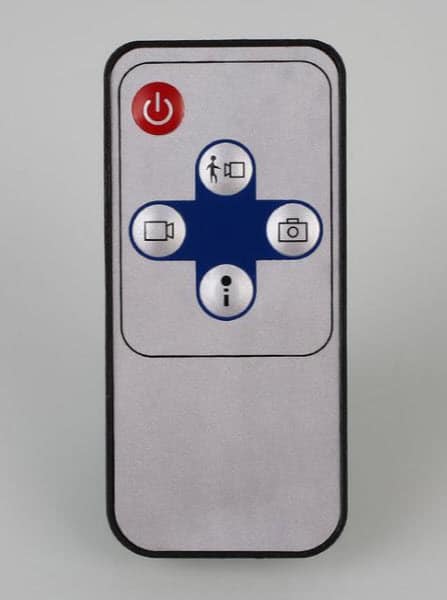 Let's start with the design. As we already mentioned, the spy camera is disguised as a smoke detector. A white, plastic smoke detector is a common sight in any household, or at least it should be, so nobody would bother to think twice even if they were to see it. This makes it almost perfect for keeping track over any part of your home. Well, we say almost, because the camera isn't waterproof, and you can't really use it for your backyard or porch, for example. That's not what it's meant for either, though.
A tricky thing about this design is the fact that you can't really get up on a chair and mess with it any time you need to do something to it, so it's handy that it comes with a remote control. The RC has a built in battery as well, and you can control the camera even if you're up to 10m away from it. While we're mentioning a battery, the camera does have a built-in lithium battery. However, since you'll be putting it in a more or less permanent position, you might want to route a mini USB cable to it through the wall. This will allow for an uninterruptible power source, and you'll basically never need to charge it.
Next on our list is image quality. A potential downside to this camera is that it only records at a 1280 x 960 resolution. This is more than HD, but it's honestly far from full HD, so you won't be getting the best in terms of resolution. However, if you're using it in a well-lit area, this won't be an issue, as 960p at 30 frames per second is more than enough to distinguish faces and people, for example. It's also worth noting that videos are saved in an .avi format, and you can also capture pictures with a resolution of 1600 x 1200, which are saved as .jpeg.
This camera, unlike many others that are meant to be home surveillance cameras, also captures sound. There's a microphone that saves recordings in a .wav file on your memory card, or you could listen to the sound of a video recording as well.
Storage is taken care of by a memory card, which you will need to supply yourself, and there's support for a memory card of up to 32GB. This is quite a lot of storage, especially considering the resolution, and chances are you won't need to empty the memory card very often – it should store quite a bit. 
A word of caution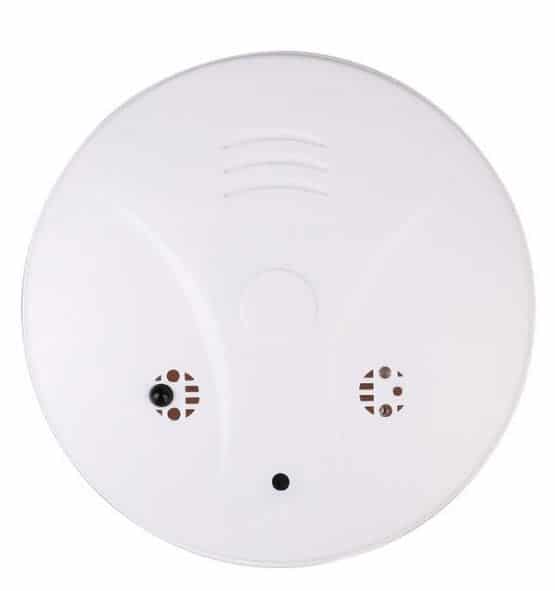 Even though hidden cameras such as the Spy Camera Smoke Detector are perfectly legal to purchase and use, except in areas where people have a reasonable expectation of privacy, there's a huge difference between video recording laws, and audio recording laws. Video recording is usually legal, both with and without consent. There's no requirement to notify the parties involved.
The camera in question also records audio, so audio laws should be considered here, too. In the USA, State and Federal laws will require varying levels of consent. You have "one party consent", which is required by Federal Law, and means that only one person, the one recording the audio, should give consent for the conversation to be recorded. There's also "two party consent", which means that all parties must give consent for the conversation to be recorded.
Before you install the camera and use the audio recording feature on it, you might want to take these things into consideration, as you might be getting into legal trouble by recording audio. In order to be sure, you should look up your respective state, as these laws often vary by state.
If you got this far, chances are you know this is far from the best hidden spy camera for outdoor use. It's not waterproof, and not many people actually use spy detectors on the outside, so it doesn't make too much sense either.
However, if you need an indoor spy camera, one that will be hard to notice, and offers respectable video quality without breaking the bank, this might be the option to go for. It does also come with motion detection, and the image quality is decent too, so you won't be missing out on a lot when compared to a higher end camera.
There's another thing that we must mention, too. Unfortunately, the camera is only that – a camera. It does have the appearance of a smoke detector, but it doesn't have the functionality. If you do need a smoke detector as well, you should install one, and that might give away the fact that you have a hidden camera.
If none of the things above bother you, and you still think this is a good camera, we would have to agree, as it's really hard to find something that packs this many features at such a price point.
We are sorry that this post was not useful for you!
Let us improve this post!
Tell us how we can improve this post?