Let's say you work in an office. In the past couple of months, you started noticing that items are disappearing from it. First, someone took your pen. Then, your notebook full of notes on your latest project was misplaced. Chances are it has happened to all of us, and it is actually something to worry about. Who knows what someone might take next, right?
Well, in that case, there is one simple solution as to what you can do. You should add some kind of surveillance to your office. The same thing applies to your home – if things are happening that you can't explain, surveillance will show you what's happening.
That being said, a common surveillance camera won't always be helpful if it's visible. When you're trying to catch the person responsible, chances are they'll spot it and back off before you see them. Therefore, you need a hidden camera. Enter one of today's most popular options, the best USB spy camera.
A USB spy camera is tiny, inconspicuous, and one of the best ways of adding a touch of security to your home or office. Nobody will know what it is, and if you're looking to catch the person responsible for your disappearing pens, knowing how to use a USB spy camera is crucial.
A few considerations regarding the camera itself
The first thing you'll want to note with the camera is where the lens is, and if there are any additional buttons. Depending on the camera of choice, it might be inconspicuous and impossible to spot, or it might be one that just screams "I'm not just a regular USB drive". Stay away from that second category.
The location of the lens will basically dictate where you can put it, because the lens will need to be facing the place you're trying to record. With USB spy cameras, the lens is usually on the opposite side of the USB plug itself. This makes things pretty easy, but we'll get to that in a moment.
We also mentioned buttons. Some USB flash drive cameras come with additional buttons to make it easier to operate without needing any additional software or anything like that. There will be one button that will start and stop recording, and often you'll get a second button that chooses one of the settings. It might be, for example, the button that switches between a photo and a video mode.
In any case, what you'll want to do is hide the buttons if possible. Maybe you can put another object right next to the drive, which would conceal the buttons and move them away from plain sight. Or, you could put duct tape around the entire flash drive. If anyone asks, it's old and falling apart so you're trying to have it for a while longer before you get a new one.
Placement depends on the power source
When you're getting a USB spy camera, not all of them are the same, and that does apply to the power source as well. The power source is often a battery, but some better, more premium models, will allow the camera to record when it's connected to another device. For example, if you have a computer on your desk, or even a power bank, you can have the USB plugged into one of the front side USB ports, and have it record continuously. This means that as long as the computer is on, the camera will never run out of power, and you can record as long as there's storage (or more, but more on that later). 
When it comes to the battery, the life often depends on the model itself. Some will only give you a few minutes, while others will allow you to record for hours at a time. The thing with USB spy cameras is that they're small, and there's physically very little space to put a battery. You do need to have all the additional electronics for the camera itself, so it's pretty cramped inside. Therefore, it would be a much better option if you can get one that can record while it's plugged in, and have it constantly in your system.
The one perk of using USB storage as a camera is the fact that you have built in storage. This varies greatly, and could be anywhere from 8GB to 64GB, depending on the model. There are also some models that come with a memory card slot, and they resemble a micro SD card reader, which means they're also inconspicuous and impossible to spot unless someone knows what they're looking for.
A popular option is loop recording. Loop recording recognizes when the storage is full, but continues recording new footage. It does so by overwriting the oldest footage, which is oftentimes unnecessary. For example, if the drive itself has room for one week of recording, you will always have the video of the last week, but that might mean that you will sacrifice some of the older footage. Therefore, in this case, see how long of a video you can have recorded, and always remember to transfer the footage to a computer if you need it.
Last but not least, there are some models (but very few of them) that will allow you to record the footage directly to the computer they're plugged in. This is your best option, since you pretty much have the ability to use all the storage available on your computer. Oftentimes, this is a lot more than what's available on your camera.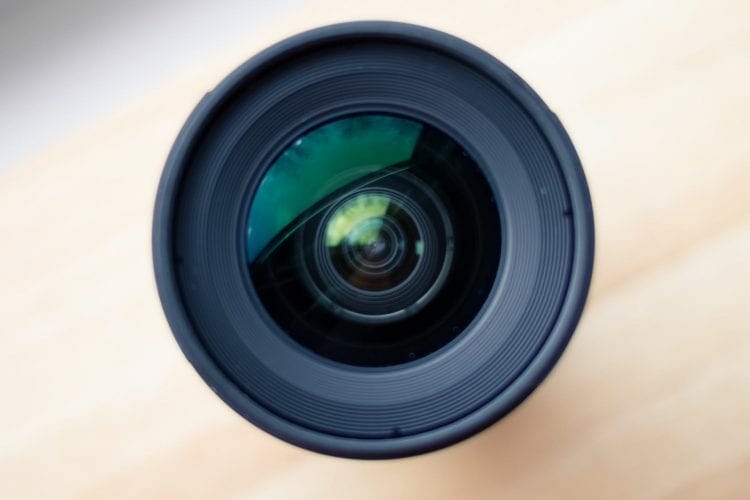 At the end of the day, knowing how to use a USB spy camera is easy if you keep these few things in mind. Most of today's good models are made to be easy to use, and they start recording with the press of a single button. All you have to do is buy one and start using it!
But before we end this, you may want to check these learning guides; USB flash drive spy camera instructions, and USB charger spy camera instructions. Until next time!
We are sorry that this post was not useful for you!
Let us improve this post!
Tell us how we can improve this post?