When you are looking for a way to record on the fly in an inconspicuous way, there are few things better than an undercover spy pen. A spy pen discreetly records your surroundings, without anyone ever finding out about it. Spy pens are also legal for purchase and personal use, so you won't run into legal trouble with them. They're easy to conceal, simple to operate and most of them provide you with high-quality videos, pictures, or audio.
We have tested and checked a lot of spy pen models, in order to choose what we think are the best spy pens you can find on the market today. We've found that the best pen with camera choice is the Mini DV Recorder 1080p, as it offers you more ways of recording while featuring a large battery capacity. If you're eager to find your spy pen of choice, please keep on reading.
You may also like to check the best spy pen for kids guide we've listed this year!
Resolution: 720p/1080p ; 30fps
Memory: Up to 128GB
Recording Time: 100min
Modes: Video, Photo, Motion Detection
A great gadget that will allow you to keep an eye on your surroundings more closely while remaining virtually invisible to everyone else around you.
This spy pen features an HD pen camera that records both at 720p and 1080p resolution. If you don't want to record a video, or just need to take pictures, this gadget features a picture mode that will enable you to take quick, discreet pictures. You can also set the motion detection mode on, so you can leave your spy pen in your home and it will only start recording when the motion sensor is activated.
This spy pen can record for up to 100min when fully charged, and it only takes 30min for you to fully charge the battery. Storage-wise, the pen supports a memory chip up to 128GB, to store the videos and pictures that the device made. It comes in two colors, black and white, and it features a lens cover, to hide the camera for close encounters.
With its sleek design, and smooth writing this spy pen provides you with a perfect opportunity to better your perception of your surroundings.
Resolution: 1080p
Memory: 32GB Micro SD
Battery: Built-in lithium battery
Modes: Video and photo

The spy camera is installed discreetly in the ballpoint pen so no one would get suspicious about it. 
This spy pen camera can obtain the footage in 1080P resolution without any flashes. Touch the top button until the blue indicator will show up, and the camera will automatically begin recording when the blue light flickers 3 times. You can connect this pen to the computer for data transmission and device charging. All you have to do is put the SD card to the card reader, and connect it to the PC to check the data. 
It runs on a built-in lithium battery which can operate for a longer time. When the battery is low, the red and blue indicator lights will flash for about 3 seconds, and it will turn off. The device will go into a protected mode and save the footage. When the device is charged fully, the indicator lights will turn blue. This spy pen takes around 2 hours to get fully charged.
Resolution: 1080p ; 30fps
Memory: Up to 128GB
Recording Time:  70min
Modes:  Video, Photo
A spy pen that captures 1080p HD video, with a wide 90°-angle lens that includes Picture mode as well.
This is a well-designed spy camera, that will secretly record videos, so you will be able to discreetly record various situations where this kind of gadget is needed. It features a long-lasting, internal lithium-ion battery that will record up to 70 minutes when fully charged. When you're not using your spy pen for recording videos or taking pictures, this stylish spy camera can also function as a regular pen, for taking notes or organizing your schedule.
The device supports micro SD cards up to 128GB, which are not included, but the manufacturer will provide you with 5 ink cartridges, an SD card reader, a charging cable, and a cleaning cloth for your camera upkeep, so it can always take the best videos possible.
Resolution: 1080p ; 30fps
Memory: 32GB SD (Included)
Recording Time: 75min
Modes: Video, Photo
The Inspiratec's Mini Spy Camera is an easy-to-use spy camera that's going to covertly record your surroundings, so you can get ahead with your business, or keep an eye on the safety of your loved ones.
This spy camera features a 1080p HD pen camera that also features the picture mode, so you will be able to easily switch between modes, depending on the situation. It features an easy-to-operate button, that is pretty simple to use, so you will not have any hard times when using this gadget. The spy camera can record up to 75 minutes of HD 1080p video when fully charged. When ordering this gadget, Inspiratec also includes a 32GB SD card together with the spy pen camera and 5 ink cartridges that will ensure that your pen is writing smoothly. This spy camera offers a 30-day refund period for the customers that are not 100% satisfied with the product.
Resolution: 1080p ; 30fps
Memory: 16GB (Built-in)
Recording Time: 50min
Modes: Video, Photo
A hidden camera pen that looks like a normal pen, that takes HQ videos and pictures. This spy pen features a small pen camera that can deliver 1080p HD videos and photos and will prove useful in your classes or at the workplace.
It is easy-to-use, featuring only 1 operating button and has a built-in 16GB SD chip to store your discreet recordings on. Aside from the recording features, you can use this gadget as an external flash drive to store your files and carry them safely on you at all times. The manufacturer will also provide you with 2 ink cartridges, for the pen's writing purposes and will supply a 30-day money-back warranty, as well as an 18-month quality warranty.
Resolution: 1080p
Memory: 16GB Micro SD
Battery: 220 mAh lithium polymer battery
Modes: Video and photo
If you are looking for a decent functional spy pen camera, then we have bought the right pick for your necessities. 
The spy pen video recorder will record the videos in 1920 × 1080 full HD resolution and capture the images in 2560 × 1440. It is compatible with a 16GB Micro SD card, and the storage card slot is located in the center of the pen. The combination of a six-layer glass lens, 1080P video quality, and AVI video format supports video footage. 
It works on a built-in 220 mAh rechargeable polymer lithium battery. If you touch the power button continuously for 2 to 3 seconds, the blue indicator light will blink two times and will start taking videos. However, if you want to capture an image, then make sure to press the button once again. You will get a 16GB SD Card, adapter, five inks, and a USB reader in the package. 
Resolution: 1280 x 1080P
Memory: 32GB Micro SD
Battery: Polymer Lithium-ion battery
Modes: Video and photo
A highly versatile spy pen camera, which can obtain the recording in 1280 x 1080p video resolution with a 30fps frame rate. 
The AMCSXH Spy Hidden Pen Camera is known for 1280 x 1080p video resolution in AVI format. It captures pictures in 1280 x 1024p resolution with a 1.3/2 megapixel camera in JPG format. The spy pen is compatible with both PC, Mac and you can connect it with a USB cord. 
It operates on a rechargeable and high-performance polymer Lithium-ion 220mAh battery. The recharge voltage is DC 5V, and it will give 60 to 70 minutes of video recording and more than 6 hours of photos. There is a separate slot for a micro SD card and it can support up to 32GB.
Resolution: 1080p ; 30fps
Memory:  32GB Micro SD
Battery: 5V DC ; 60min
Modes: Video, Photo
What makes this spy pen stand out, is the six-layer glass lens, for a true 1080p HD video recording.
This spy pen camera can record up to 60 minutes when fully charged, and it features the picture option, which you can switch by turning the mode switch, which is located right next to the USB port. It features only 1 operative outside button, so you can easily use this gadget in the most complicated of situations. With its pen-like design, you can easily conceal it from everyone by putting it in your chest pocket, pencil stand, or office desk. This spy pen also features small 2 ink cartridges, so you can use it for smooth writing as well. Another feature that this pen has, is that when the camera reaches its limit, the device will automatically save the videos you recorded. Storage-wise, this device features a Micro SD slot, which is compatible with Micro SD cards up to 32GB, which is not included in the package. The manufacturer also provides excellent customer service and offers a 3-year warranty on the product.
Resolution: 1080p ; 30fps
Memory: 32GB Micro SD
Battery: 5V DC ; 60min
Modes: Video, Photo
Wiseup's HD Spy Pen Camera comes with a 1080p HD camera with a built-in microphone, that can do video recording, video filming, or photo taking functions. 
The device itself comes with a 16GB SD card for storage, but if you want, this spy pen supports SD cards with larger capacities but does not support a memory chip that is larger than 32GB. This device features a 5V DC battery, that can record videos up to 60 minutes when fully charged, and it takes up to 2 hours to obtain a full battery charge. The spy pen also includes a writing feature, with 2 ink cartridges included, so that you can use it for smooth writing as well as recording. With its weight of 35g, you will be able to easily hide it from prying eyes and stay undetected, whilst carefully recording your surroundings, so you can stay ahead of everyone else. The manufacturer of this product also includes 24-hour customer support, for any help you might need with this spy camera.
Resolution: 720p/1080p ; 60fps/30fps
Memory: 32GB Micro SD
Recording Time: 60min
Modes: Video, Photo, Motion Detection
A hidden camera in pen, that features multiple modes, including motion detection. This spy pen comes with a 1080p HD pen camera that can also take high-quality pictures.
It can also record at 720p (60fps), so you can adjust your settings better to your battery or storage needs. Storage-wise this spy pen features a built-in storage unit that can store up to 32GB of files and recordings. This spy pen features a Motion Detection option, so you can leave your pen on stand-by and wait for a motion-activated secret video of anyone or anything you wish to record. Moreover, the device offers 60 minutes of recording when fully charged, so battery life is quite sufficient for your spy needs. If you decide to purchase this item, you will be provided with 2 ink cartridges that ensure smooth writing, 2 USB cables for data transfer, an AC adapter for charging, and a Reset Pin. The manufacturer also provides a 100% quality guarantee and a 12-month hassle-free warranty, so you can use your spy pen as much as you want, whilst knowing you're fully covered.
What is a Spy Pen?
A spy pen surprisingly looks and works as a real pen. For this reason, most people will not tell the difference when you are using one. This ubiquitous object will look like your ordinary pen when you are using it in a business meeting or a conference.
The only difference between a spy pen from an ordinary pen is the recording device inside it. Most spy pens can let you take pictures, record audio and some of them even have video capabilities. Each spy pen brand differs on the features, quality, and the length of recording time.
How to Choose the Right Spy Pen
There are many different features that you need to look for when choosing the best spy pen. With many options available in the market, selecting one can be daunting. However, if you know how to look, you can shortlist your choices easily. Here are some of the features you need to look for when buying a good spy pen.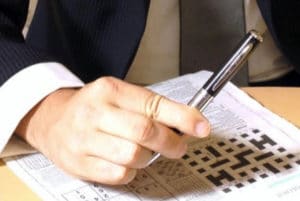 Storage – Aside from being high quality and efficient, it needs to have a good storage space capacity. It should have a camera that has an external SD storage that will offer you more space to store all your recordings and videos.
Battery life – Any good 'spy' will know that the battery life is a make or break feature. Take this advice and look for a spy pen that has a long-lasting and powerful battery. You will be assured of a long run-time that will record everything you need.
Video resolution – Another important factor that you need to look for when buying a spy pen. It should have a high resolution for video. This is because a camera that has a higher resolution will give you a very thorough view of whatever is going on in the video.
Ease of Use – The spy pen should be easy to use when you need to record a video or audio. It also needs to have an ergonomic camera for you to record every frame and get all the views you need.
Low light conditions – There are spy pens that do not record videos well when there is no adequate lighting. You need to find one that works best during low light conditions especially when you need to use this spy pen even in dark conditions outside.
Screen resolution – As in any recording device, you need your spy pen to have a screen resolution that is high enough to view the videos for loop recording. It also needs to have a high enough resolution to view them better.
Price – It is expensive to have a good camera, more so a good camera pen. However, you should find one that is well within your budget. With plenty of spy camera pens to choose from, you can find the right one for your budget.
Different Uses For Spy Pens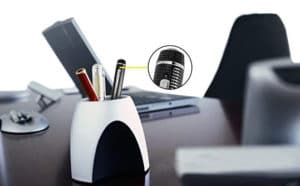 There are many possible personal applications and uses for a spy pen. Aside from an innovative way to take pictures and use it as a spy camera to record video and audio in secret. Because its size is small and convenient, it can be used in different places. This is also why civilians can use them in a variety of applications.
The inner mechanisms of the spy pen look exactly like those that are in electronic gadgets. The small viewing lens is located near the top of the pen and it has a small microphone that allows you to record audio.
There are people who love giving them an interesting gift. Kids especially love them, especially for an aspiring James Bond.
Here are some of the possible ways where you might use a spy pen. You can use it for important situations and activities, during interviews, for meetings and conferences, during your kid's presentation at a school where cameras are not allowed, for secret shoppers, and on harassment cases.
During an important interview – For an important interview, you might consider bringing a spy camera pen along. You can turn them on before going to the interview and then leave them on in a briefcase or bag. When your interview is done, you can download the recorded audio or video to look back on the important details that you and the interviewer discussed like the job description, salary, and other things that you may need to review.
Perfect For Mystery Shoppers – Since a spy pen can be used to record events inconspicuously. This is particularly useful for secret shoppers. These are people whose job it is to check shops and how they interact along with their products and employees. For competitor's check, particularly in supermarkets spy pens are used to take pictures of prices and products. Because pulling out a cell phone or a camera to take pictures is not possible.
 A spy pen can also be a normal camera like when you need to take a picture to note important numbers.
Harassment Cases – This is where a good spy pen can actually serve you well. If a fellow student, a teacher, or a work colleague is harassing you. It will allow you to catch them red-handed. It will be discreet, and you can bring it anywhere with you.
Frequently Asked Questions
It is very easy to use a spy pen. Aside from the instructions that come with it, you only have to press the on and off button to start and stop taking video or taking a photo. Others are also motion activated so just a flick, and it is good to go.
How long does an ordinary pen last if it is fully charged?
On average, a spy pen can last about 100 minutes when it is fully charged.
Can you add a memory card to a spy pen recorder?
Most spy pens have a memory card slot. With the diminished size of memory cards, there are now spy pens that have lots of recording time even in small packages. There many different types of memory cards with micro sd being the most common.
 Are there other video options?
There are many other spycam options such as USB cams, spy glasses, button cameras, etc. For a list of the different options, you can visit this guide at this link.
Wrapping Up
Because there are many spy pens that are available, you might find yourself at a crossroads on what to buy. As with all the comparisons, it is vital to consider where you plan to use the device before making a decision.
The FabQuality 1080p HD Hidden Camera Spy Pen has pushed the envelope on what the best spy pen should be. It has a very good design and a longer battery and will not arouse suspicion because of its stealth design; no one will suspect you have one in your pocket. If you also need longer recording time, this is the right choice.
Best Overall
A great gadget that will allow you to keep an eye on your surroundings more closely while remaining virtually invisible to everyone else around you.
We are sorry that this post was not useful for you!
Let us improve this post!
Tell us how we can improve this post?