Getting Started

Button cameras are amongst the most saught after wearable spy technologies. Button cameras are used for fun or for some serious espionage because of their discreetness. These cameras are more sophisticated and more technologically advanced than ever.
Each button camera has its own features and choosing the best mini camera is hard. The body-worn cameras are ideal for shooting videos discreetly. This is why its still used in law enforcement and for civilians who find the need to take videos secretly. 
We have spent over 40 hours of painstaking research and testing to try and find the best button cameras out there today. We have put together this list to help you make an informed decision and hope this helps you choose the right one. For Spy Cameras in general visit this page.
You may want to check here how to use a button camera instructions guide.
Best Button Camera – Top 8
We have rounded up the best button cameras on the market and come up with a list using the features we have mentioned as parameters.  
Resolution: 1920x1080p Full HD
Motion Detection
Wi-Fi Enabled
Our Pick
This is undoubtedly the smallest spy button camera with the smallest lens. It also comes with eight different styles of DIY lens details. You can sew them on your clothes and incorporate in other portable tools.
It is easy to hide; you can take photos and record videos without attracting attention. This spy camera can be remotely connected via WiFi, you just need to configure it, and you can remotely monitor your home or business anywhere and anytime.
It has a rechargeable lithium battery allows you to record up to 80 minutes and for more recording time, you can connect the camera to a power bank or plug it in as it can record while charging without interruption. If one camera is not enough to cover the area, you install four of this button camera, and you can view them simultaneously in one frame. It can support up to 68 GB of extended memory, and if the memory is full, it can overwrite the old files with new videos. You can get an uninterrupted recording from this small button camera.
Resolution: 1920 x 1080p Full HD
Battery Charge Time: 2.5 hours (2A plug)
Motion Detection
Runner Up
Here is our second pick, and this tiny spy camera has a sleek design. You can wear this hidden button camera for office, meetings, or while going out. The package includes nine different lens buttons so that you can match the buttons with your shirt. Connect this camera to your wireless network, and you can watch the live view via your mobile from anywhere at any time.
This button camera records the footage in 1920 × 1080P resolution with a frame rate of 30fps. The wireless camera has an effective WiFi radius of about 30m, and it uses an HD processing chip. It comes with a wide-angle lens and ensures high-quality video and photos during the day. The built-in 600mAh rechargeable battery can run for around 140 minutes when it is fully charged. This button camera supports recording while charging. The advanced motion detection will start recording or captures images when it detects any movement. Also, the camera will send immediate motion alerts. The free mobile app can support four cameras at the same time. You can play, delete, share, and remote download the video recordings from the app. This button spy camera supports up to 128GB, and it features the loop recording function.
Resolution: 1920x1080p Full HD
Motion Detection
Night Vision
Field of View: 140 degrees
Also Great
Another supermini and easy to use the camera. It can be the smallest portable button camera there is with nine different styles of DIY lens buttons. The lens is about the size of a shirt button, which is why it is very easy to hide and can fit in all kinds of portable objects.
It can also connect to a wireless network; you can watch the video with an App.
This button camera has a 1080P high resolution giving you clear and bright pictures. This is due to the HD processing chip of the camera that can record 1080P videos at 30 FPS. The camera has a lens angle of 90 degrees, wide enough to cover a large area and ensures better viewing especially during daytime.
The built-in rechargeable Lithium battery of 600mAh can last up to 140 minutes, and you can record and charge it at the same time. It also supports memory expansion up to 128 GB TF card. Another great feature is its motion detection capability that allows the camera to make a recording or take photos only when it detects motion. All the recorded files can be remotely downloaded using an App allowing you to share the video with your family.
Horizontal Definition: 1000 TV Line 
Scan Frequency: 60HZ

This innovative hidden spy camera is in a redefined screw shape design that makes it unique and ubiquitous. It is very small and ideal for concealment as it is very compact.
It gives an 800TVL definition meaning; videos are stable and in clear HD both the pictures and the videos. One of its advantages over the rest of the button camera is its low consumption of energy, which saves you energy and making it safer than any other high-powered electrical appliances.
It has many possible applications, the video function gives real-time images, the discrete camera can be placed in the walls or in objects to monitor the surroundings, and it can also be an FPV camera perfect for surveillance in homes and businesses.
This camera has many good features as it is discreet, it is cheap, has a low power consumption considering the amount of recording it has to do. On the other hand, its major drawback is it does not have the motion sensor technology. It is an analog device, and you can view the images or the video by plugging it in the video input jack. It also functions normally with DC 5V1A and not in anything higher than the prescribed power input.
Video Resolution: Full HD 1080p
Wi-fi connectivity
Alarm and motion detection
One of the most convenient accessories available on the market today is this hidden camera. It is a perfect accessory to be able to hide in a large number of places in the home. The installation is very simple and can be done in a few steps.
You can connect this camera with a wi-fi network to complement the use in a few steps. It is an ideal accessory to protect children at any time. An alarm and a motion detector have also been incorporated for this purpose. You will know at all times if an uninvited person enters your home.
This hidden camera is rechargeable and has a lithium-ion battery with a capacity of 5000 mAh. This battery can provide you with up to 9 hours of use which is very convenient. The camera can be connected with a smart device, tablet, or PC. You will have eyes in various spaces of the home for greater safety.
Video Resolution: 4K ULTRA HD
View Angle: 150 degree
Motion Detection
Night Vision
This Wireless Mini Hidden Camera is equipped with great features such as 4K ULTRA HD resolution, WiFi-enabled, a night vision, and a motion detection system with larger battery life.
Its motion detection features alert you with precision on the movement detected. It will automatically send a notification right into your mobile phone alerting you of the details.
The night vision gives you one of the most high-quality footages up to 20 meters and since it has a field of view at a 150 degree this makes sure there are no missed details and moments within the area being monitored.
What makes this great also is the larger battery life that could last up to 6 hours, this has one of the longest working hours compared to the other cameras available in the market today.
Since it's a small device with a dimension of 1.38 x 1.38 x 1.38 inches, it can be easily hidden. Could be in a bookshelf, mounted on a wall, in potted plants, in a desk maybe, a sofa or as far as under your table, whichever place that would benefit you most when using it.
Resolution: 480p
Simple and fast operation
Lithium-polymer battery: up to 40 minutes
When you want to obtain recordings and videos from different places we can recommend the use of this device. You will be able to simulate wearing only one button of clothing.
This device is one of the most subtle and excellent devices when you want to obtain recordings no matter where you are.
Motion detection allows you to activate the camera to save battery time and storage capacity. At the same time, it is a very simple and convenient device to use in any situation. You will be able to get real-time recordings using only one button. You can also incorporate a micro SD card to optimize memory storage.
An 8GB micro SD card is included, and you can use a micro SD card up to 32GB. The design of this device allows you to move around in a lot of places. You can be found in a conference room, schools, stores, supermarkets, among other places.
Video Resolution: 1920x1080p Full HD
Battery Capacity: 2500mAh
Motion Detection

A covert button camera, the Wiseup Button Camera also functions as a security camera equipped with a motion detection function, and when worn with your clothing it is guaranteed that no one will find it.
Equipped with a motion detection sensor, it will start recording only it detects motion within its scope. Now you can record any uninvited guests or have any proof that you need that can be used further.
This video camera supports a 1920X1080P full HD video resolution and can support 6 hours of continuous video recording and charge all at the same time. It has an 8GB memory card and can be expanded up to 32 GB micro SD. What is even more impressive is that this button camera has a compact design complete with remote control. It is also easy to hide and operate which makes it an ideal choice.
What are the Things to Consider When Buying a Hidden Button Camera
When it comes to choosing the best-hidden button camera, there are many things that you need to consider which also include the position of the camera, how easy it is to use, the battery life and other special features like loop recording.
Camera Positioning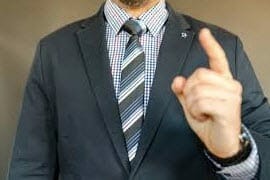 One of the most important factors to consider when buying a button camera is to look for where the camera can be placed. You can have them concealed in places that you could never imagine, for example in your glasses, in a normal keychain, or a USB wall charger. You may check our product guide here for the best USB spy camera.
You have to make sure that you select the button camera that you can use in accessories that you normally use. For example, if you are normally wearing glasses, it can be the best place to conceal your body camera. It will be awkward and obvious if all of a sudden you are wearing glasses because you are hiding a camera on them.
Battery Life
Another important factor to consider when selecting the hidden button camera is to choose the one with better battery life. You should not choose a camera that will record for only 5 to 10 minutes and then you're left with nothing when you needed it the most. Look for devices that can record for up to 90 to 120 minutes when it is fully charged. A button camera that mentions 4 hours of battery life does not mean it will provide you with a full 4 hours of recording time.
Ease of Use
When choosing a button camera, you have to consider its ease of use when to start and stop taking videos. There are cameras that have a button that need to be touched to start a recording. Since you are using this camera for covert videos, you need something that will not require any movement to attract attention. Some cameras can be controlled remotely, which is ideal for distance operation.
Loop recording
If you require a video that will take longer like 4 to 5 hours, then your button camera should have a loop recording feature. These body cameras may continue to record forever, and when the memory storage is full, it will just overwrite the existing files and replace them with a new file. This leaves you with an uninterrupted recording that can be useful.
There are many reasons why people are buying a wearable spy camera. It can be for anything like spying on an unsuspecting partner to exposing fraud from unscrupulous people. For whatever its purpose, the best spy camera has only one goal, and that is to make sure that it is hidden and impossible to spot.
Checking up on Nannies
Most of parents are working nowadays. Although they want to keep a close eye on their children, it is inevitable that they have to leave their child to a nanny. To keep monitor their children and make sure that the nannies are taking appropriate care and that they are doing their job well. The nanny camera is the best solution because it can provide peace of mind in the knowledge that their children being cared for properly.
Monitoring their businesses
Many business owners use spy camera for various purposes like keeping an eye on their stocks to protect them from theft to protecting their properties and their employees from petty crimes in the workplace. It is a cheaper option to protect their business rather than adding more personnel.
Used as part of home security
Many people are incorporating button cameras as part of their home security because they are an inexpensive and effective addition to the home. Video surveillance is also effective because it is unobtrusive with its minute size it will not get in the way of your family's normal way of living.
Spy on suspected partners
Button cameras are a great way to find out if your partner is cheating or not. The new breed of button cameras that are available in the market today are incorporated into normal everyday objects and even on shirts. You can slip them into your partner's belonging without being noticed. This will settle the issue for the last time for everybody's peace of mind. (we in no way condone spying on partners, do this at your own risk)
Do you want motion detection?
If you can afford a camera that has it, yes, you absolutely do. Motion detection comes with quite a lot of perks. For example, many motion activated peephole cameras will send a notification to your phone every time they see someone or something moving outside your door. Others will start recording once they notice something, which is also useful if you aren't at home, or if for example you're having your mail packages stolen.
Used by secret shoppers and as meeting recorders
The button cameras can be worn covertly. These cameras are designed to record a specific conversation, meetings or interviews without the knowledge of the other party that you are taking videos. You can go over the videos to review your performance in that interview and go over the points that you missed or take the minutes of the meeting properly from the recording and not missing any important details of your conversations.
How to Install a Spy Button Camera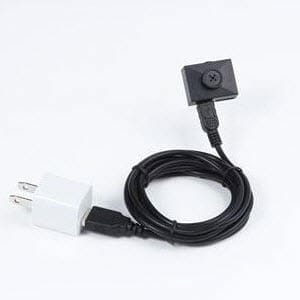 Installing button spy camera is easy as they are very small and can adhere to any portable objects. However, there are different types of spy cameras available. The wireless camera can cost more than a wired one, but it is less complicated and easier to conceal.  A wireless camera is working on a radio frequency and can get disturbed by other devices like phones, pc networks or satellite dishes. The radio disturbances can be quite a problem, and wired cameras can be an option. With wired cams, you need to install them in such locations where people will not suspect the wires that are running through it. Wireless cams can also be a problem in transmitting data as walls, distance and furniture can all be an obstacle. Therefore, these are the points of consideration when installing them. Apart from the location, you also need to decide if you want to record daytime activities only or you want to get a night view too. When all these things are considered, you will now be ready to install your button camera. Your package may contain an AC power adapter or a battery pack. It may also come with an RCA video cable and a manual. You need to measure the length of the cable from the camera to the monitor. Once you have placed the camera in its location, you are now ready to use them. Wireless hidden cameras are easier to install because all you need is a receiver that will transmit the images to the monitor. You just need to attach the antenna to the receiver and connect them to the monitor.  After installation, test the cameras before the real drama, you can fine-tune it to get the right angle. Button cameras are also easy to use as they are inconspicuous and meant only for covert operations. Just follow the instruction manual, and you are ready to channel your inner James Bond in a moment. Accessing the files are also easy, and many of them can be downloaded wirelessly.
Frequently Asked Questions
1. How Do I Use the WiFi Features?
You need to download the app on your smartphone or tablet which is available for both Android and iOS. Connect the mobile device using the WiFi settings, and then you can proceed to use the App and stream videos lives.
Yes. Some button cameras are versatile you can install them on your dashboard as a dashcam. Just look in the tutorial page and make sure you follow the directions correctly.
In button cameras, sometimes the settings can be overwhelming. To get your feet wet on the settings, you can test the functionality using the default settings. If you want to experiment, you can change a setting, check the qualities of the videos and photos, and start customizing them.
4. How can I get out of the motion detection mode?
The motion detection mode is an exciting feature for a button camera. The best option is to cover the lens with your hand. The recording will stop, and you can use the power button to get back to the main menu.
Wrapping things up
When it comes to recording videos secretly, with many options and varieties out there it is hard to choose the best security camera on the market today. Cameras that can be worn are perfect for shooting covert videos and photos.
Our recommendation for the best button camera is the ENKLOV Wireless Hidden Camera with Motion Detection. It is the most cost-effective and efficient. It is loaded with many features with high-resolution videos, wide lens angle at 85 degrees; the motion detection sensor can save you from editing out video clips, a high-powered battery that you can use while charging, and WiFi connectivity that enables you to see live videos anywhere and anytime.
With all these features in mind, it is very easy to understand why ENKLOV Wireless Hidden Camera with Motion Detection is perfect for the covert videos and surveillance you had in mind. You can also check our product guide for the best hidden camera clock! 
Our Pick Again
This is undoubtedly the smallest spy button camera with the smallest lens. It also comes with eight different styles of DIY lens details. You can sew them on your clothes and incorporate in other portable tools.
We are sorry that this post was not useful for you!
Let us improve this post!
Tell us how we can improve this post?