Do you need to detect hidden GPS trackers attached to your car? You can learn three proven methods in this article.
If you think only private investigators use car-tracking devices, you are wrong. So, today I'll teach a few ways to find these devices and remove them afterward.
In general, to find hidden GPS trackers on your car:
Know where to look.
Carry out a physical inspection.
Use a bug detector.
Get professional help.
Remove the Tracking device.
Get an in-depth explanation from the below guide.
5-Step Guide to Scan Your Car for a Tracking Device
Things You'll Need
For this process, you'll need the following things. Gather them before starting the 5-step guide.
A flashlight
A bug detector
A wire cutter (optional)
Step 1 – Know Where to Look
There are three ways to find a GPS-tracking device. But you should know where to look. Otherwise, the whole steps were about to teach may be mute.
That is why the 1st step of this process sorely focuses on the possible locations for the tracking device.
The GPS tracker's location might change according to the type of device. There are two types of GPS trackers.
I recommend you learn about them before jumping to step 2.
Active GPS Tracking Devices
Passive GPS Tracking Devices
Active GPS Tracking Devices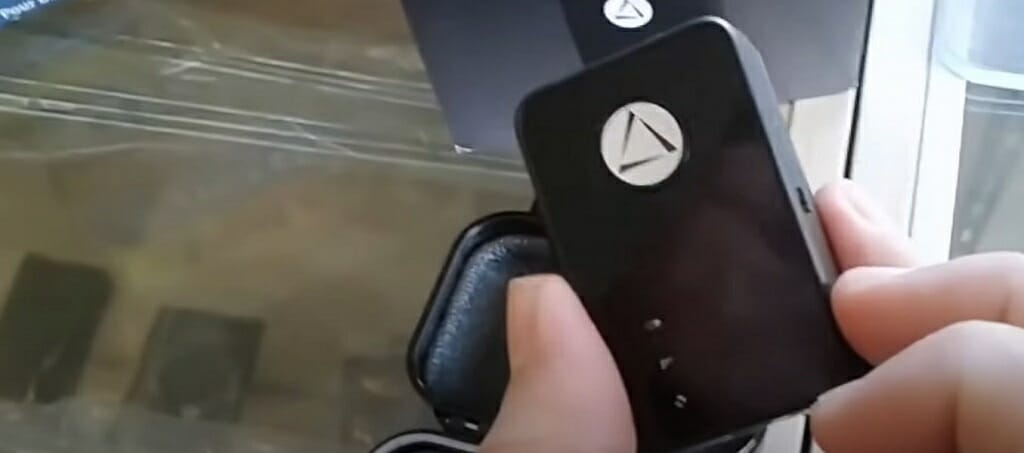 Active GPS trackers are also known as real-time GPS trackers. They are the most popular option for tracking someone's car. These active GPS trackers have a similar working mechanism to a cell phone.
Here are some interesting facts about these real-time GPS trackers.
These devices only work when the car is moving. That means they don't transmit data through the internet while the car isn't moving.
Some active GPS trackers come with batteries, and some get power from your car's battery.
Active GPS trackers can be categorized into two types; magnetic and OBD GPS trackers.
A magnetic GPS tracker can be placed under your car.
OBD GPS trackers connect to your car's OBD port.
Where to Look for An Active GPS Tracker?
As you already know, there are two types of active GPS trackers. The magnetic ones go under the car. Or any spot that can hold a magnet.
That means the tracker might be in the trunk, front/rear wheels, behind the bumper, or between car batteries.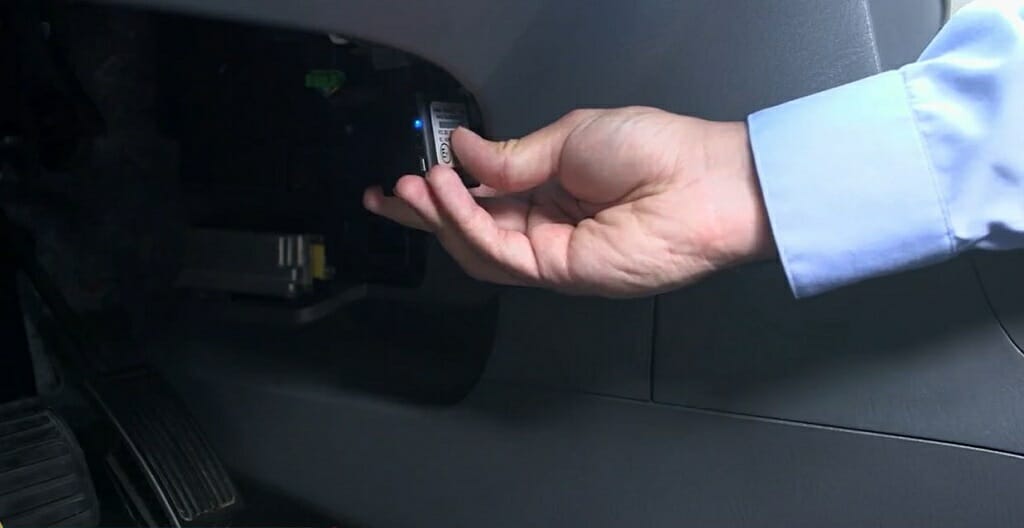 On the other hand, the OBD GPS tracker connects to your car's OBD port. If you cannot locate the OBD port, go to this link.
Then, insert your car's year, make, and model. After that, you'll get the necessary information like the location of your car's OBD port.
Passive GPS Tracking Devices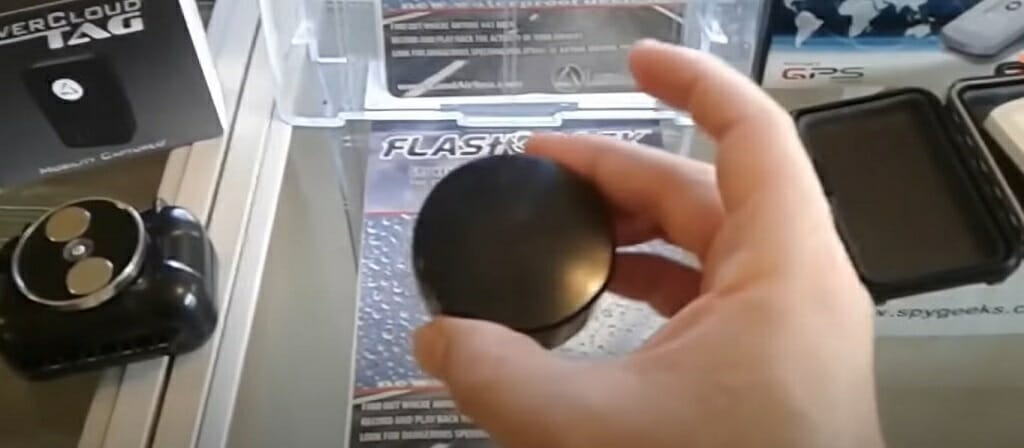 Unlike active GPS trackers, these passive ones don't transmit any data. Instead, the device records all the data while the car is in motion. You'll have to retrieve the device and download the waypoint information to obtain that recorded data. Going through this process can be a headache for some people, which is why active GPS trackers are much more popular than passive ones.  
Where to Look for a Passive Gps Tracker?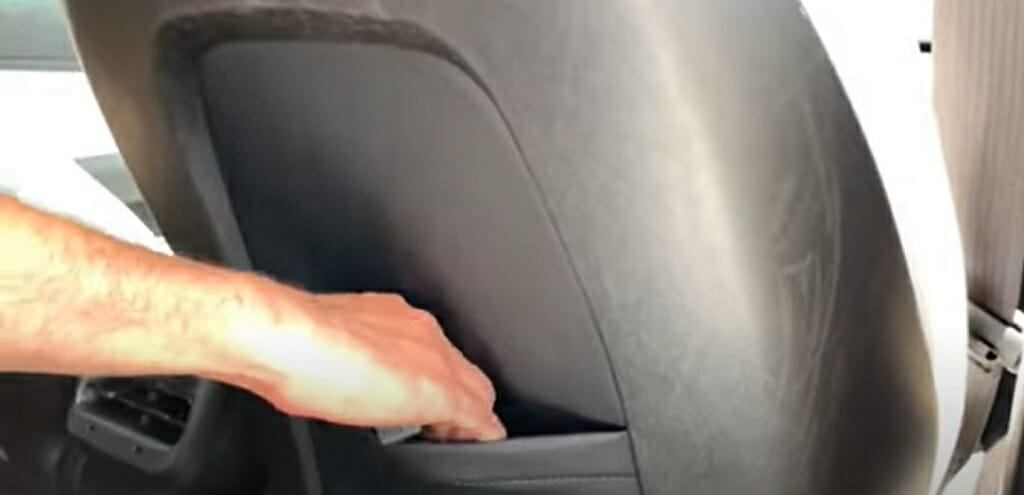 Passive GPS trackers can be found under your car. You can also find them in the trunk, front/rear wheels, behind the bumper, or inside your car.
Like active GPS trackers, passive ones also have magnetic capabilities. So, they will attach to metal parts of your car.
Step 2 – Carry Out the Physical Inspection
Now it is time to carry out a physical inspection. Always remember physical inspection is crucial when considering the reliability of the bug detectors.
Even if you have a working bug detector, you won't be able to detect the GPS tracker if the car isn't moving. So, make sure to carry out the physical inspection in a proper manner.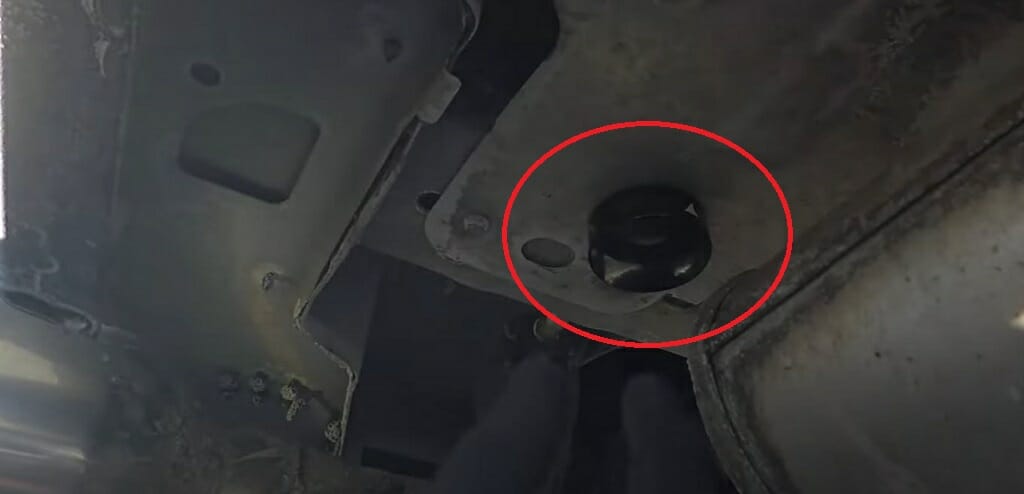 To detect a magnetic GPS tracker:
Get your flashlight and check under your car.
Use the flashlight in areas that are too dark to see anything.
Open the trunk and inspect the inside of it properly.
Inspect the engine compartment properly.
Closely examine the front and rear wheels.
Finally, check the interior of the car.
Quick Tip: Always inspect the car's interior and exterior properly to find the tracking device.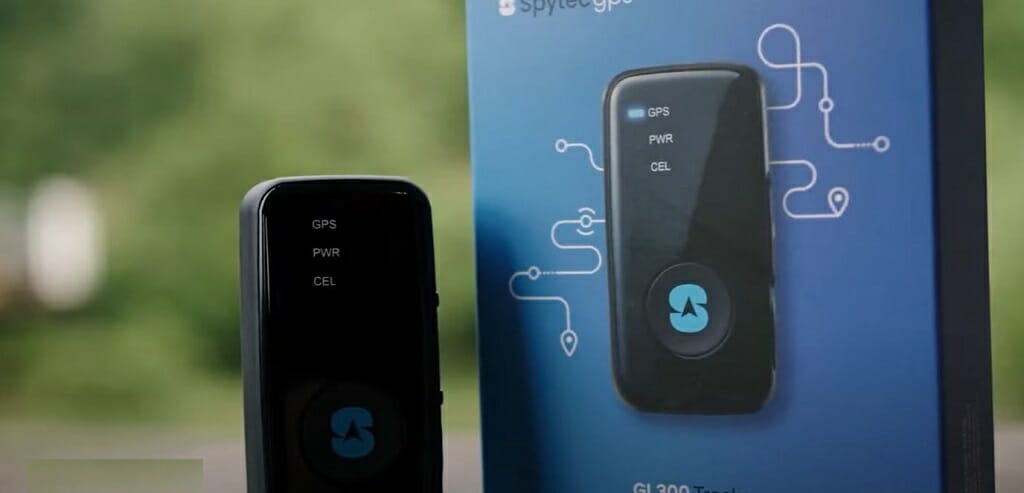 Some magnetic GPS trackers have a battery pack, and some come with two wires. These hardwired tracking devices connect to the car battery.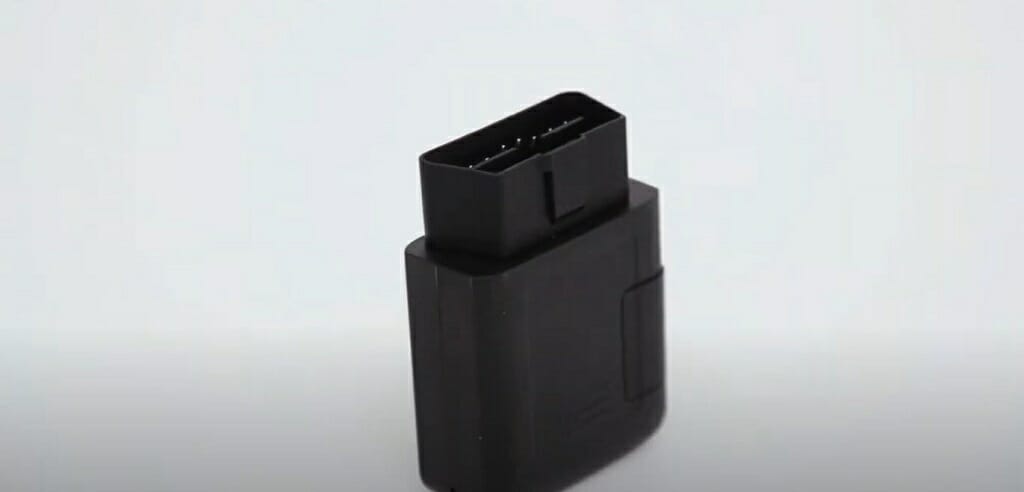 To detect an OBD GPS tracker:
First, figure out the location of the OBD port.
Look for an unusual device on the OBD port.
Step 3 – Use a Bug Detector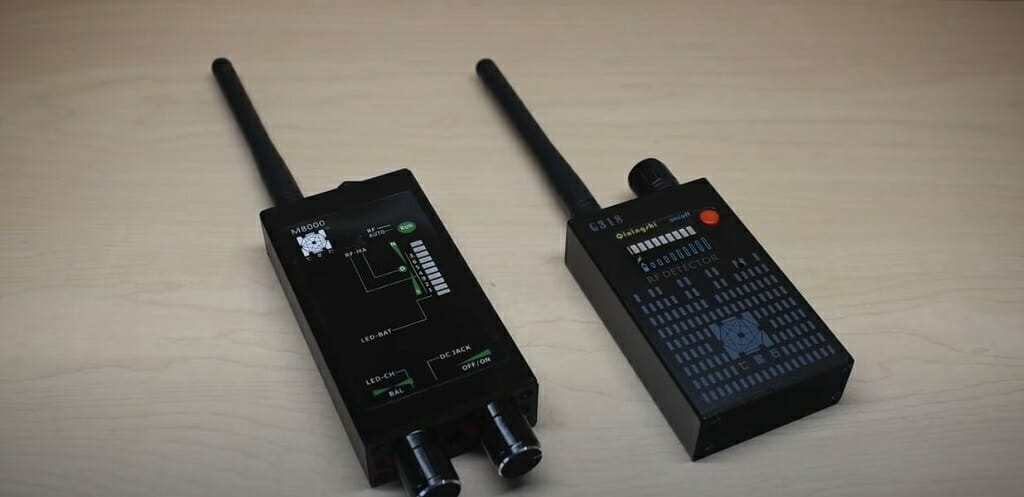 After the physical inspection is over, you can use a bug detector. There are plenty of bug detectors in the market nowadays. Remember to do some research before buying one.
Usually, bug detectors are capable of detecting any cellular network. That means the bug detector will start beeping whenever the tracking device is active. But as you already know. The GPS tracker won't be active until the car begins to move.
Did You Know: GPS Tracking devices come with a built-in movement sensor. So, the tracker only works after detecting a speed above 11 mph.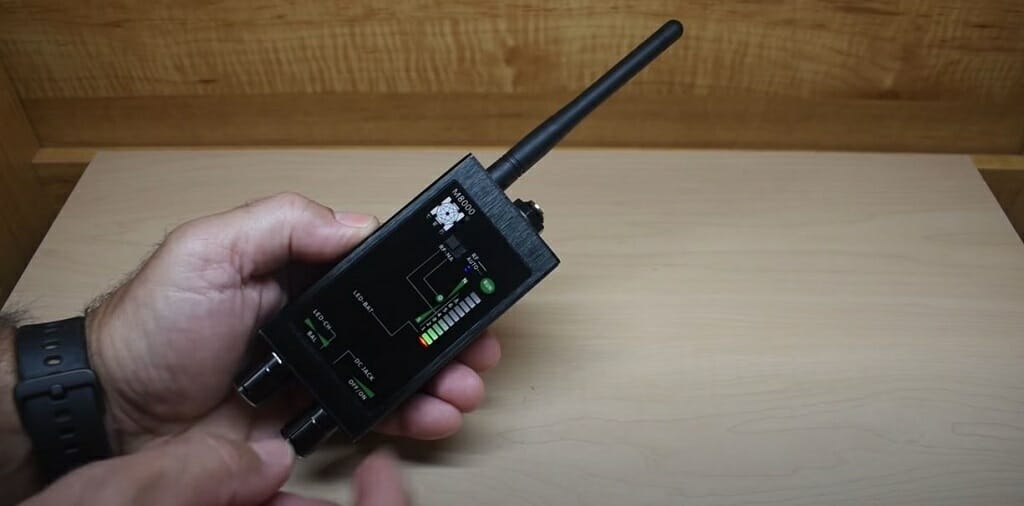 However, some bug sweepers, such as the M8000 Wireless Signal Radio Detector, can detect a GPS tracker even if the car isn't moving. They do this through their magnetic detection capabilities.
Important: Remember to put your cellphone into Airplane Mode while using the bug detector. Otherwise, the detector will give you a false detection.
Step 4 – Hire a Professional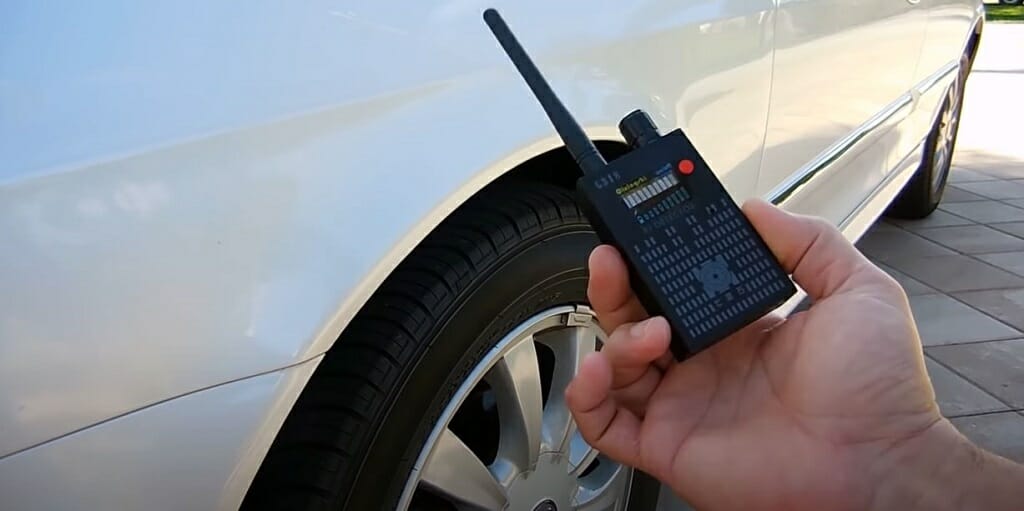 It might be time to hire a professional if the above two methods don't yield positive results. There are lots of companies and individuals that can find any tracking device on your car. 
Usually, a private investigator can be hired to find these detectors since they are versed in their use. An example of a national bug-sweeping service – https://www.usabugsweeps.com/ 
Quick Tip: A licensed professional might know where to look for hidden GPS tracking devices.  
Step 5 – Remove the GPS Tracking Device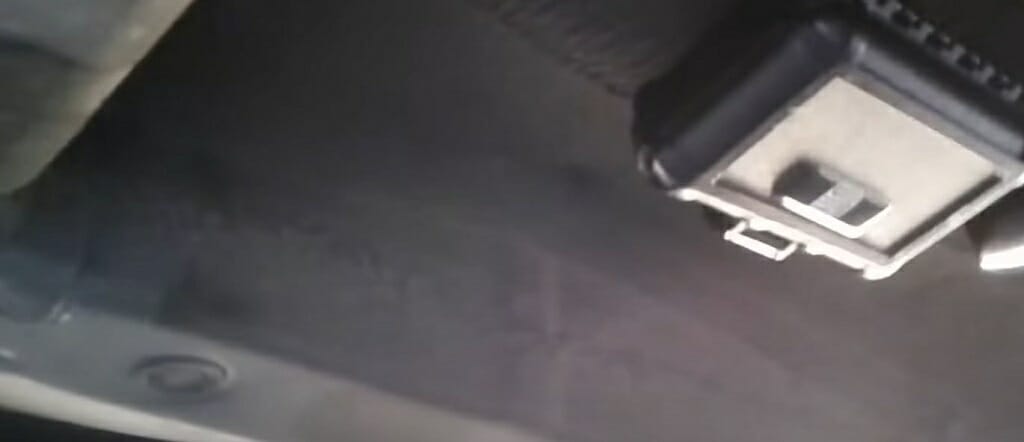 Finally, after detecting the tracking device, carefully remove it from your car. Use a wire cutter to remove any hardwired GPS trackers.
Disconnect the power source – Once you've found the tracker, you'll need to disconnect the power source. This may involve unplugging a cord, removing a battery, or cutting a wire.
Remove the tracker – After you've disconnected the power source, you can remove the tracker from your car. Depending on the type of tracker, you may need to use a screwdriver or other tool to remove it.
Remove any mounting hardware – If the tracker were mounted using screws or other hardware, you'd need to remove these as well.
It's important to note that removing a GPS tracker can be difficult, and it may require some technical knowledge or specialized tools. If you're uncomfortable doing this yourself, you may consider hiring a professional to remove the tracker for you.
Additionally, it's worth considering that tracking devices may be illegal to use without the consent of the person being tracked, depending on the state and the circumstances.
If you suspect you are being tracked without your consent, you should speak with a lawyer or law enforcement agency for advice on how to proceed.
We are sorry that this post was not useful for you!
Let us improve this post!
Tell us how we can improve this post?