Even though most drivers are well aware that they need a dash cam, there are many that don't really know where to mount one. While some dash cams come with a single way to mount them, there are others that give you a few options to choose from, depending on your vehicle.
And if you think that you can put it "just anywhere", you're making a mistake. A dash cam must work well and must be able to capture a large part of the scene in case something happens. More information captured helps you clear things up easily after everything happens, and if your dash cam didn't record an important detail because you didn't have it set up right, well, you're out of luck.
Therefore, it's not just about getting a dash cam, it's also about using it right, so let's take a look at a few things that matter when mounting a dash cam.
Discretion is important
Before we get into the actual places, you should understand that it's best if you have the dash cam out of immediate sight. Getting one that's matte black, small, and inconspicuous can help you with this, as it's made to blend in with your car, instead of standing out.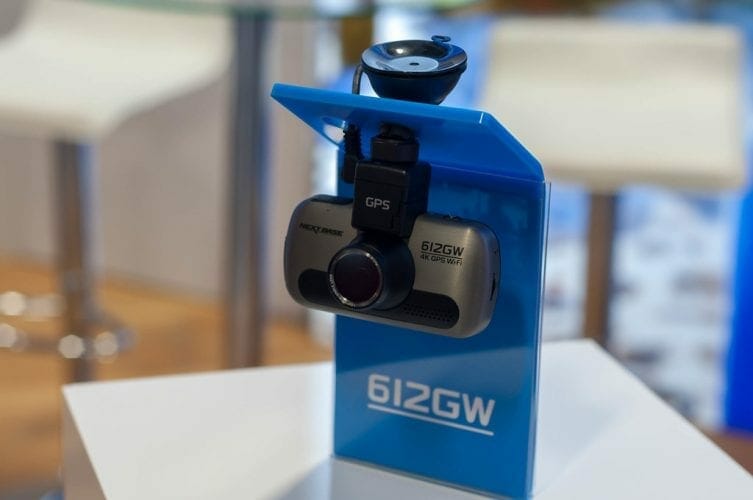 Why is this important? Well, let's say a thief is targeting your vehicle. If they do notice the dash cam, they'll know that they should be careful not to be caught on it, and you'll have a hard time finding out who damaged your car, or stole from it. Here's an additional helpful guide on how to tell if your car is bugged.
What are your options? 
When it comes to mounting your dash cam, there are two main options – it's either the windshield or the dashboard. Both have their pros and cons, so we'll talk about both. Also, if you have a front and rear dash cam, the rear one usually goes on the rear windshield.
Mounting it on the dashboard
An important thing to know when driving is that you should always be able to see the rear wheels of the vehicle that's driving in front of you. This is how you keep the minimum safe distance at all times. A dashboard-mounted camera, depending on how big or small it is, can easily get in the way, which is something you want to avoid. Ideally, the dash cam should be kept obstruction-free. However, having it on the dashboard means that your windshield is unobstructed, which is also important.
What about the windshield?
This is the most popular option when mounting a dash cam, but it does depend on where its placed. Ideally, with a good, wide FOV, you want to mount it right in the middle of the windshield. In terms of height, place it a couple of inches below the headliner. This should be behind the rearview mirror, so it won't get in the way when you're driving.
If your dash cam has a suction cup mount (and most of them do), this is incredibly easy to do. However, you'll need a bit of space to put that suction cup, which might result in your dash cam being mounted a bit lower than you'd like it to. The alternative is an adhesive mount. An adhesive mount does require less space and is a bit more secure, but it's also a lot more permanent, and bad adhesive may leave a residue if ever you need to remove the dash cam from your vehicle.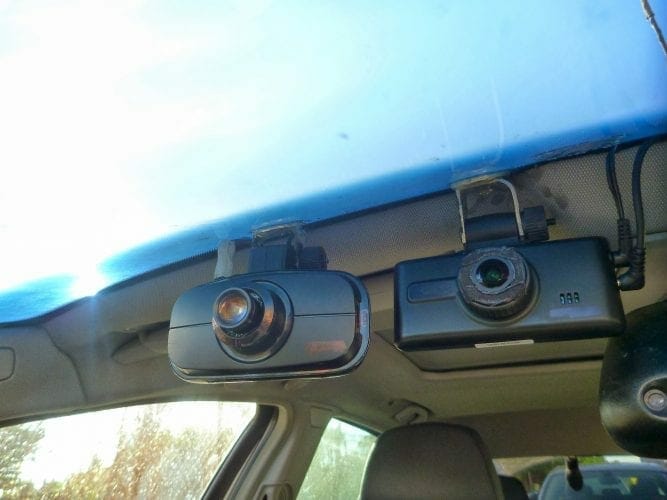 Mounting a dash cam on your windshield also allows you to route the dash cam's cables via the headliner and towards the A-pillar, instead of having them hang from the top down, which does get in the way. It's honestly the ideal place to do it.
The rear windshield is also the ideal place to put the rear dash cam, for the exact same reasons – it obstructs your view the least, it captures a lot of information, and you can use your car's roof to guide the cables to the front for clean cable management.
Wrapping things up
At the end of the day, whether you mount it on your dashboard or the windshield could be considered a personal preference. As we mentioned earlier, both have their pros and cons, but if you can choose between them, we would suggest going for the windshield. Less obstruction, cleaner cable management, and often a better field of view are more than worth it. Here you can check other guides that might help you in choosing your dash cam! Best dash cam under 100, and the Wi-fi dash camera guide.
We are sorry that this post was not useful for you!
Let us improve this post!
Tell us how we can improve this post?